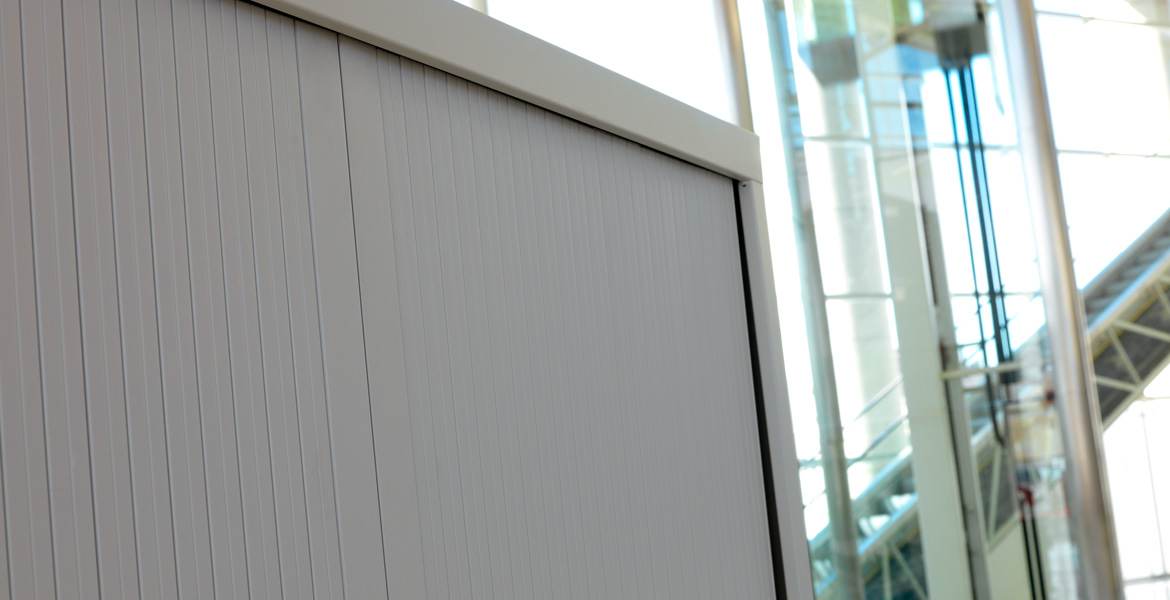 Pack-away cabinet units: applied ecology.
MAS presents the ECHO-LOGIC line of cabinets. The traditional resistance, capacity and design is further enhanced by the environmental characteristic and delivery as packs: less volume, more sustainability.
We guarantee high content in recycled materials.
We reduce the number of parts to guarantee fast disassembly and effective recycling.
We reduce the packing volume to minimise fuel consumption and CO2 contamination.
LCA (life-cycle analysis) is applied to product design to determine all phases of the product, materials, production processes, transport, use, and end of life.
Framed pack-away cabinet units.
Manufactured in cold polished steel plate. EN10130-99 standard quality.
Epoxy paint finish.
Cabinets with rolling doors (L series).
Cabinets with metal doors (MM series).
Shelves suitable for DIN-A4 hanging file folders.
Foot adjustment.
Equipped with knob that has a lock with set of keys.
Fully UNE-EN 14074:2005, UNE-EN 14073-2:2005 and UNE-EN 14073-3:2005.
30% (minimum) recycled material.