Specialist in laptops and tablets
Storage and charging of laptops and netbooks.
Standard configuration mobile cabinet.
Practicable on one side.
Front load.
All the computer storage and charging cabinets are available with Schucko socket strips, unlike the MMO 500 USB and MMO 1000 USB, which have a USB hub.
With circuit breaker for maximum electrical safety.
Do you want more information?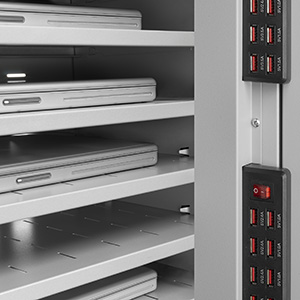 Electrical organization with USB hub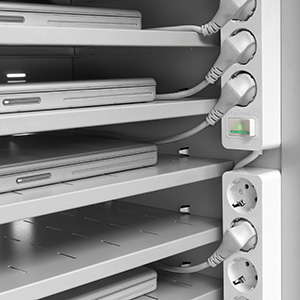 Electrical organization with Schuko socket strips