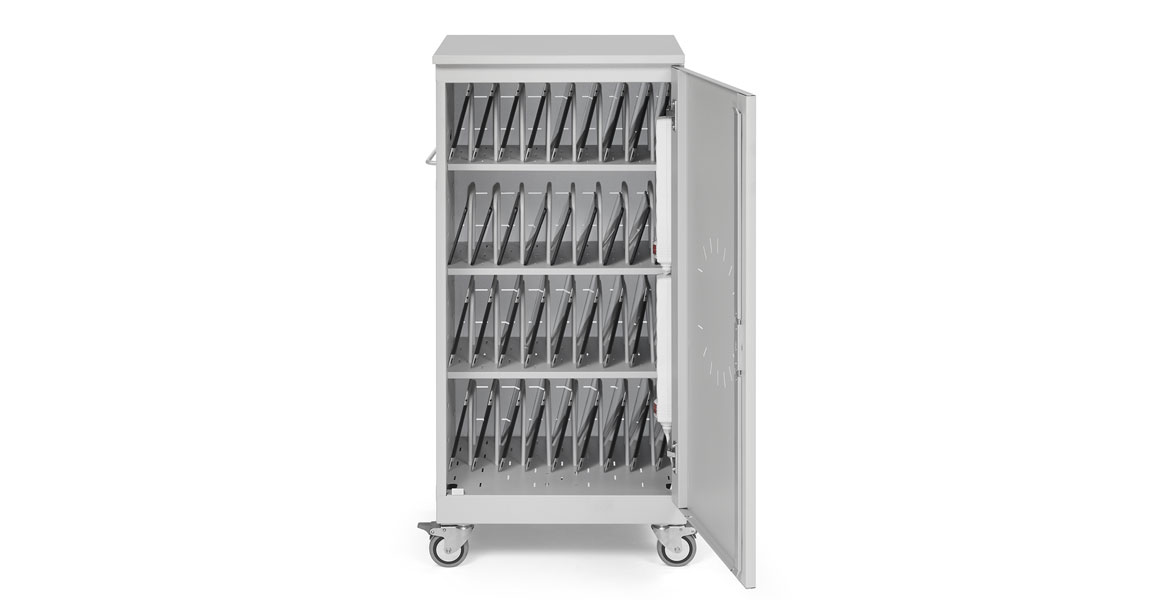 Discover iOrder pad, the mobile tablet protector
Mas presents iOrder pad, a mobile cabinet for storing and topping-up tablets.

It is a mobile cabinet of standard configuration.

It is practicable by a face.

The load is frontal.

All computer storage and charging tablets are available with 6-socket strips or a 10-port USB hub.

They have a circuit breaker for maximum electrical safety.

Ideal for educational institutions and offices.

Technological and intelligent: ideal response in capacity, ergonomics, topping-up or protection.

Safe: iOrder pad controls the power supply and protects against overload while its locking system prevents theft.

Quality and guarantee: manufactured in epoxy painted steel plate, iOrder pad resists use and corrosion.