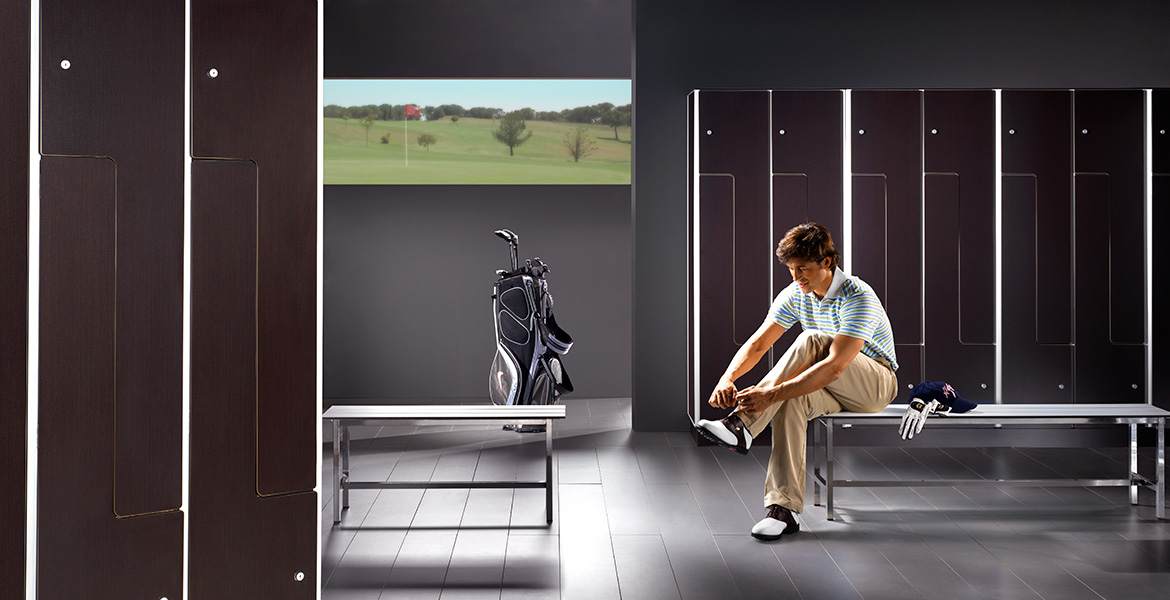 The perfect combination of design and ecology.
Monobloc phenolic laminate cabinets with anodised aluminium frames.
Available in kit format.
Different inside distributions and accessories, with the possibility of adaptation to your specific needs.
Manufactured using phenolic laminate that is antibacterial and resistant to scratches, cracks, impact, heat, humidity, steam, and stains. 10 mm thick. 3 mm rear panel with ventilation grille.
All doors have an independent locking system and two keys.
Adjustable metal feet and optional skirting or base board.
Interchangeable lock with 2 keys and the possibility of a master key.
Door opening stop at 90º.
Tamper-proof door lock.
Label / card holder for numbering or identification.
Accessories: inner shelf (more shelves available on request), stainless steel hook, hanger bar (welded or fitted), inclined top (to increase the space inside the locker).
Stainless steel parts.
Available in different sizes and distributions.
The lockers have a modular design are available in several different sizes and enable dedicating some components to wheelchair users.